Fun ideas. You'll find us sitting near the fire in a restaurant when it's cold.
Supporting Writers
12 HOLIDAY MOTIVATION TIPS
to get you started on time for the upcoming season.
from C.D. Hersh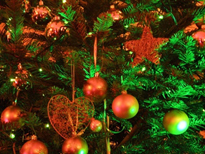 The holidays are nearly on us, and with them come extra work decorating the house, the lawn, the trees, baking all those Christmas cookies and goodies, shopping, cleaning, holiday parties to attend and give, and scads of other things that can take you away from your WIP. This year give yourself a head start with a little motivation to sit down at the computer and keep writing. Start planning now for a successful holiday writing season.
Here are a few tips on how to motivate yourself to write during the holidays.
Start your holiday motivation by spending part of one day each week doing some holiday activity that fuels your creativity. If you celebrate Halloween get those decorations made and put up. When that's accomplished start making Thanksgiving decorations for your table, bake…
View original post 871 more words